Christian
Head of International Marketing – MARKETING
Current Location: Munich
Hometown: Fulda
What is your first memory in nature?
I was born and raised in the highlands of the Rhön. Nature started directly behind our house. My first memory in nature is to sit in the dry gras on top of the state's highest mountain and enjoy the view which is impressive in this area. Whenever I visit my parents, I take some hours to hike up there - no matter how bad the weather is...
Why did you join Hanwag?
My first ever trekking boot was the Hanwag Alaska. Because this boot was my partner on many adventures and the quality was outstanding, I took the decision that I have to work for this company. Still at university, I wrote my first and only job application and began working at Hanwag only two months later.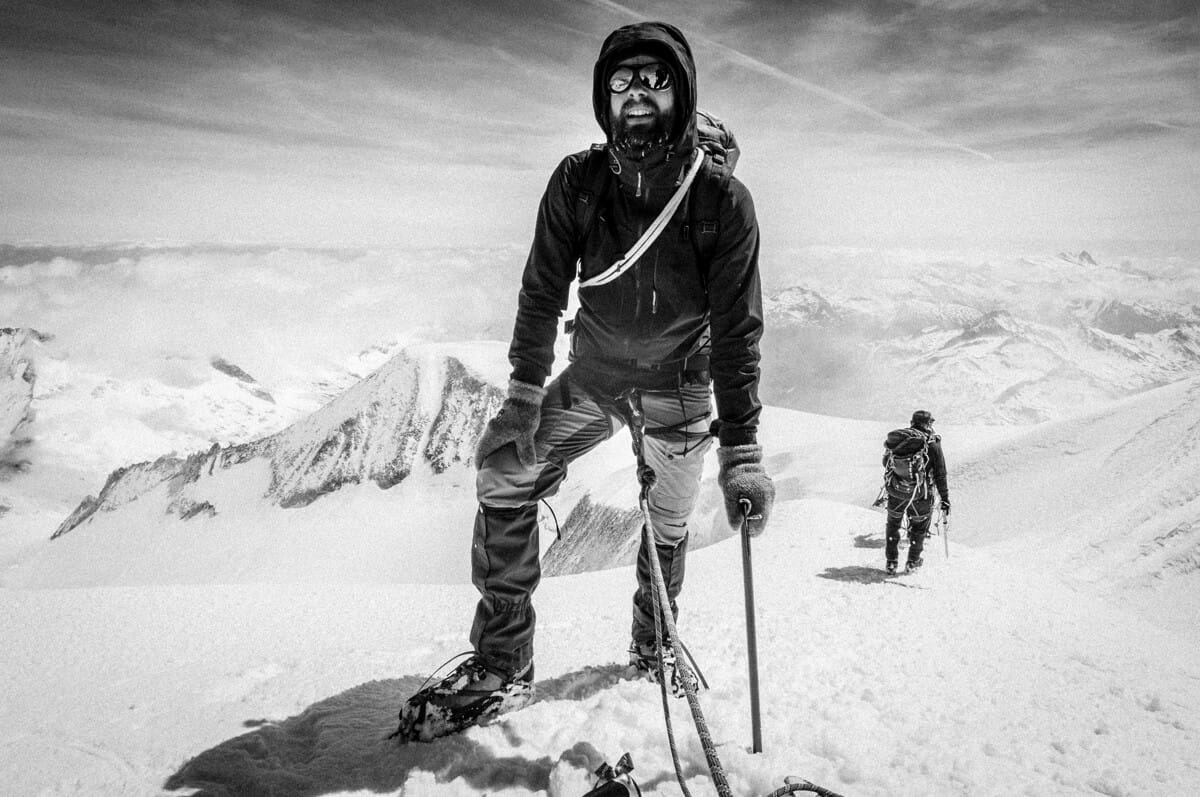 How long have you been with Hanwag?

I am with Hanwag since the beginning of 2013.
What is your favorite part of your job?
Hanwag is a brand with fantastic stories, employees and business partners. The best part of my job is to be out in the mountains with colleagues and friends, creating content, shooting videos and pictures and form the brand narrative.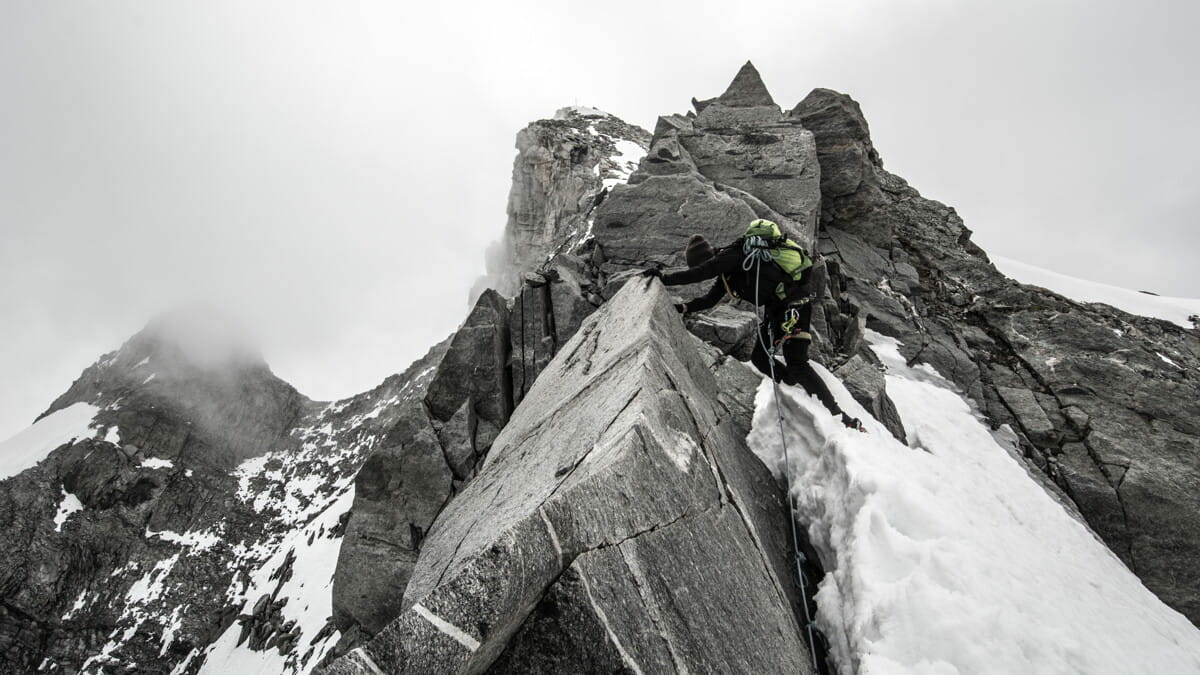 What is your favorite outdoor activity?

After some intensive years of mountaineering, climbing, paragliding and far-distance-trekking, I have begun to enjoy experiencing the mountains in a slower pace. I love to be in the Alps with my little son, taking a lot of time and shooting analog pictures of the impressive sceneries.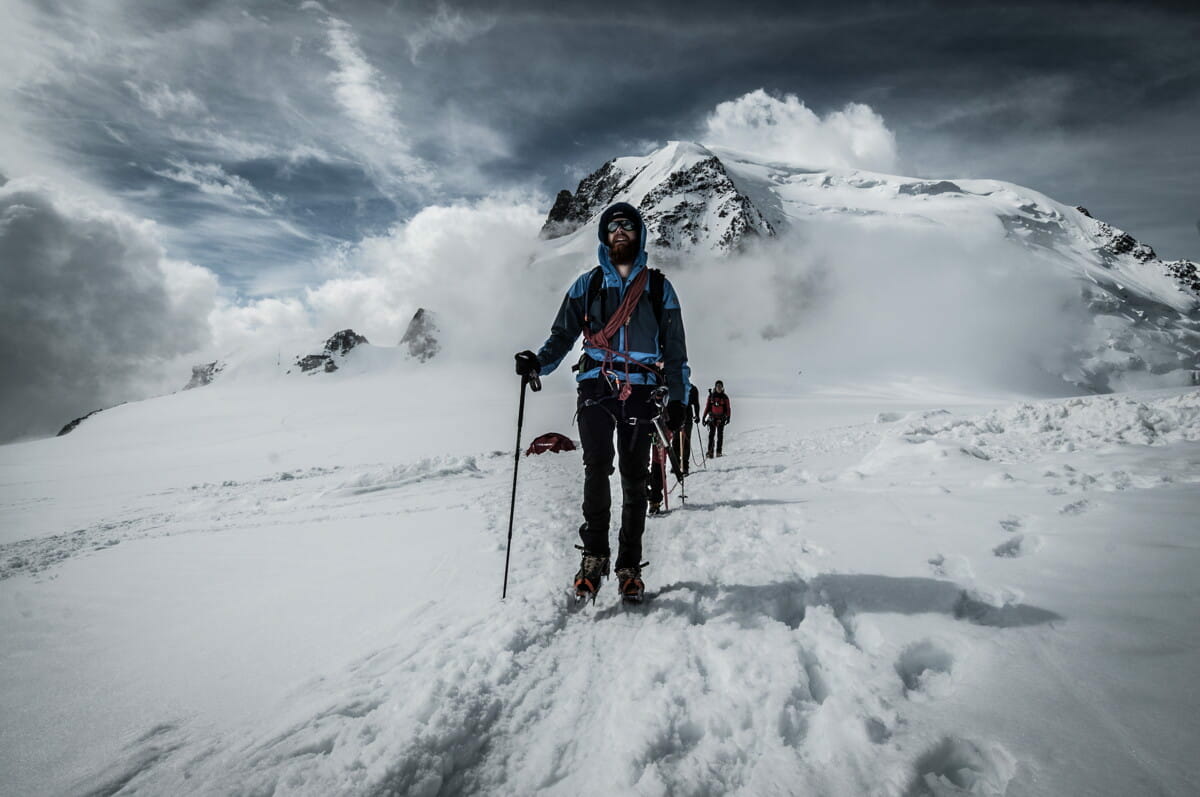 A challenge you are tackling or a skill you are improving.
Digitalisation is moving fast and I really enjoy to see all the opportunities and possible improvements. Keeping track and taking the right decisions to bring Hanwag forward in these fast-moving times is one of the main challenges in my job.
What makes you most proud of your job?
It makes me extremely proud to be Head of Marketing for a traditional Bavarian brand with a 100-year-old history. I enjoy being responsible for the brand image and telling the story of this fantastic company. It makes me truly proud that we are producing high quality products in Europe only using the best possible materials.